Forging India-UAE property ventures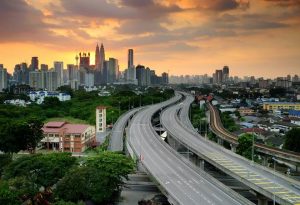 CHENNAI: Dubai-based private developer DAMAC's general manager and son of the chairman, Ali Hussain Sajwani visited Amir Mahal, the ancestral residence of the Prince of Arcot, Nawab Mohammed Abdul Ali, to pay a courtesy call to the Prince on his first trip to India. The Dewan to Prince of Arcot, Nawabzada Mohammed Asif Ali, said that the visit of Ali Sajwani will open up new avenues in the real estate business between India and UAE. "The relationship between the countries should grow from strength to strength especially in shaping the economies of both the nations together."
Talking about how Dubai is a prospective real estate market for Indian investors ,the officials from DAMAC said, Real Estate Regulatory Authority (RERA) is relatively stronger in Dubai as it was launched about eight years ago.
Also, there are no taxes levied in Dubai, so the returns are balanced as compared to India. The mortgage rates are low and the registration charges are fixed at four per cent, while in India they are between seven to 11 per cent.
"Dubai offers seven to eight per cent rental return per annum while it is two to three per cent in most metropolises in the world. This means that an investor can recover the entire investment in 12-13 years through lease or rent. Due to these reasons, Indian nationals continue to dominate the list of foreign investors in Dubai's real estate," said Ali.