Home buyers can claim refund along with 10% interest in case of flat gets delayed beyond 1 year – NCDRC Rule.
By Abhay Harish Shah , Realty Quarter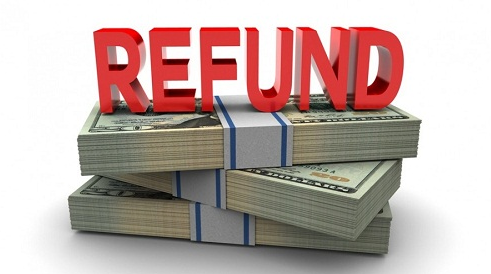 The National Consumer Disputes Redressal Commission (NCDRC) is now supporting homebuyers who have been struggling to take possession of their homes for years. The customer committee at Apex has established a one-year deadline for stalled real estate projects after which home buyers can request a refund from the developer if the project is overdue. Following the constant delays that homebuyers encounter to take over their apartments, the Commission has enacted this order.
The Supreme Court and various consumer courts have held in the past that the end purchasers can't wait forever for property ownership, but have not clarified the timeline of refund.
In its order, the NCDRC stated that home buyers can request a complete refund from the builders if the ownership of the apartments is delayed by one year from the promised final delivery.
Prem Narain member of Commission said, "It now becomes clear that allottees are entitled to seek a refund if their property is delayed extremely much, especially after a year."
The court issued an order on the plea of Delhi resident Shalabh Nigam, who acquired a home from Orris Infrastructure and 3C company in 2012, Greenopolis, a luxury housing project in Gurgaon. Nigam paid approximately Rs 90lakh for the overall cost of around Rs 1 crore. According to the contract, the apartment had to be handed over in a grace span of 36 months starting from the date of allocation.
In failure to finish the project, Nigam contacted the committee by advocating Aditya Parolia, which sought approval for reimbursement or time-bound ownership of the apartment. Since the buyer preferred to take possession of the apartment, the commission directed the builder, by the end of September 2019, to complete the construction and to hand out the property, in all respects according to the agreement.
The committee demanded that the contractor compensates for the complete payment, even after the transfer of ownership, with an annual rate of 6%. In the case of the failure of the flat, the NCDRC stated that the builder will be responsible for the full amount of 10% interest within the period prescribed in commission.
The contractor had argued that the customer had stopped paying instalments and that, if a refund is requested, a 10% charge as honest cash will be made in accordance with the accepted provision. However, the Commission refused the dispute, stating that payments had been charged until phase 7 and that payment was halted subsequently, as the building did not progress.
Although builders often pay compensation in case of delayed projects according to a contract clause ranging between Rs5-10 per sq.ft.per month, the amount is small in view of the major home buyer's investment.