Commercial space leasing gets 2.5times higher demand in Jan-Mar from Top cities.
By Abhay Harish Shah , Realty Quarter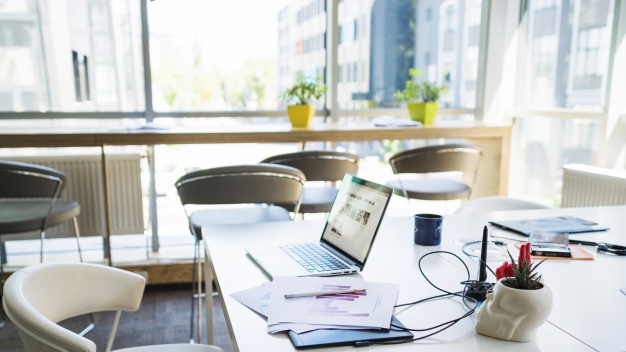 "With a solid begin crosswise over business sectors in 2019, the renting action this year is required to pick up the force with the effectively intense interest for quality office spaces. Demand movement is relied upon to elevate, with the pre-responsibility action saw just as the expansion in net retention levels in key markets this quarter," said Anshul Jain, Country Head and MD of Cushman and Wakefield India. As indicated by the report, the offer of the cooperating section rose 20% in the first quarter of 2019 schedule year from around 7% in January-March 2018.
The total gross leasing volume in India touched almost 13 million sq ft during the first quarter of 2019, which is 1.45 times higher than the corresponding quarter of last year.
A hearty business ecosystem has been supporting the expansionary movement of occupiers, with precommitments made towards forthcoming office space supply, particularly in urban areas like Pune, Hyderabad and Bangalore where opportunities keep on staying tight and in single digits.
As indicated by the information, Bangalore saw greatest renting at 5.03 million sq ft amid January-March 2019, a hop of more than three-overlap from 1.56 million sq ft in the year-back period. Delhi-NCR's seen renting of 2.79 million sq ft of office space as against 1.53 million sq ft in the comparing time of the earlier year.
Renting hopped over three-overlap in Mumbai and Hyderabad and Kolkata at 1.57 million sq ft, 1.41 million sq ft and 3,58,500 sq ft, individually. Chennai saw the most extreme ascent of more than six times at 10,12,662 sq ft from 1,55,064 sq ft in the year-prior period.
Although, rents fell by 19% in Pune at 7, 23,156 sq ft and by 10% in Ahmadabad at 86,700 sq ft. "Cooperating administrators can anticipate a promising 2019, by benefiting from the developing enthusiasm of occupiers from over the world and from the tendency towards a blended portfolio technique."