Builder Pays Rs 21 lakh compensation for a 12 year delayed flat – Lower Parel
By Abhay Harish Shah , Realty Quarter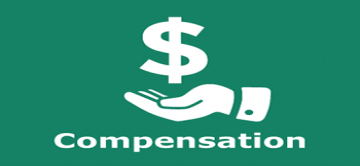 Gone are the days, when a buyer was struggling to get possession for a property. Now, people can expect to get some sort of result for their real estate problems.
Just like many other cases, a similar case was found in which a buyer had paid some advance along with stamp duty but never got the possession. A Lower-Parel resident Shrivastava said that she had booked the flat on the 13th floor of the building (Prarthana Heights). This complaint has been registered with the Maharashtra State Consumer Disputes Redressal Commission in 2015. According to the agreement done on 26th December 2005, Shrivastava was supposed to get the possession on December 2007 which was not given as it was agreed. Shrivastava had paid Rs 64lakh along with stamp duty.
The state consumer commission ordered Prarthana Builder to hand over a 790sq.ft flat in Lower-Parel and also pay Rs 21lakh compensation to the buyer for the delay. The buyer purchased the property for Rs 71lakh in 2005 but was never given possession of the flat.
The court also mentioned that if the flat is not been given within 2 months, then the builder would have to pay an extra Rs 50,000 each month to Madhumati Lele Shrivastava.  The compensation amount of Rs 21Lakh includes reimbursement for the rent which Shrivastava had to shell out over the years.
As the problem was occurred by the builder and not by the purchaser, the commission refused the offer given by the builder, Prarthana Enterprises who wanted to refund Rs 64lakh paid as booking amount.
The builder had agreed to pay Rs 50,000  a month as a rent amount until possession is given, but Shrivastava said the commission that neither did the builder pay rent for a single month nor did he handed over the possession of the flat.
Further, she said she is willing to pay the remaining Rs 7lakh, but the builder should give her a flat of similar size, with similar amenities, within 1 km of the existing flat. The builder argued that there was a delay in returning the possession since there were stop work notices from the corporation from time to time.
Refuting the defence, the commission said, "It is very clear from those stop-work notices and other reasons that the complainant has no role in it and hence, the complainant cannot suffer."  The commission said that the fact remained that the builder did not hand over possession of the flat, as agreed. "Thus, there is clear- cut deficiency in service on the part of the opponents," the commission said.