Asian Paints net profits shows growth 35% in Q1 FY19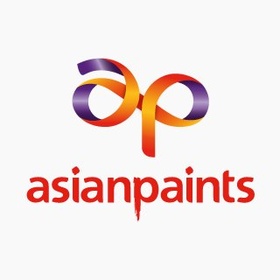 By Realty Quarter Bureau
Asian Paints has registered a growth of 35 per cent in its net profit during the quarter ending June 2018. Its profit after tax (PAT) stood at Rs 542.63crore as against Rs 400.86crore it recorded in the corresponding quarter last year.
Its net income was Rs 3,775.10crore during a said quarter, a 3 per cent rise from Rs 3,680.71crore it recorded in the similar quarter previous fiscal.
"The decorative paint business registered double digit growth in the current quarter helped to an extent by the low base of the previous year. We are seeing a continuous increase in raw materials prices and expect an inflation of almost 10% in the second quarter, said KBS Anand, managing director & CEO of the company.
The company's revenue from paints segment increased by 3% during the said period and stood at Rs 3,660crore while the revenue from home improvement segment rose by 56% and stood at Rs 45.98crore.