The state government could amend the new development control rules to encourage self redevelopment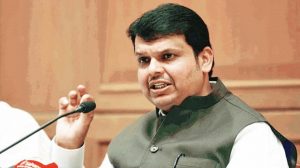 Mumbai – This is a model where residents redevelop their properties without a builder to corner all the benefits. On January 05 morning, the self redevelopment model received its first major push with a full-fledged brainstorming meeting with all the stakeholders in Chief Minister Devendra Fadnavis' war room in Mantralaya. The meeting was chaired by Gagrani following the CM's directive.
On January 05 meeting was attended by officials from various state departments, housing authority Mhada, housing activist Chandrashekhar Prabhu, who has authored the policy, Mumbai District Central Cooperative Bank Chairman Praveen Darekar, and housing society members. The cooperative bank's officials made a presentation on the self redevelopment model. The bank has sanctioned Rs 75 crore and has given an in-principle approval to sanction Rs 780 crore to redevelop 19 housing societies. Gagrani said the government may later issue an administrative order to streamline and boost the self redevelopment model. Hence, to levy the same penal tax on societies is unfair, say activists. While builders with deep pockets who make profits from redevelopment schemes can afford to pay the premiums, society members who opt for self redevelopment are not in a position to do so.
Members of a Goregaon society currently self redeveloping their building said they were shocked when the BMC slapped them with Rs 75 lakh property tax for three years for land under construction. "The government must waive this off or give benefits to such societies," said Chandrashekhar Prabhu, Housing Activist, who promotes self redevelopment.
The January 05 meeting also discussed plans to make Mhada's one-window cell for self redevelopment more operational. Several Mhada societies which signed lease agreements decades ago now find obstacles if their plot numbers were erroneously written in lease deeds. "Society members are made to run around to carry out fresh measurements of properties," said Prabhu. So far, Mhada has given offer letters to three societies for self redevelopment.