Realty Quarter announced it's "Thane Real Estate AND Construction Industry Leadership Awards 2019"
By Realty Quarter Bureau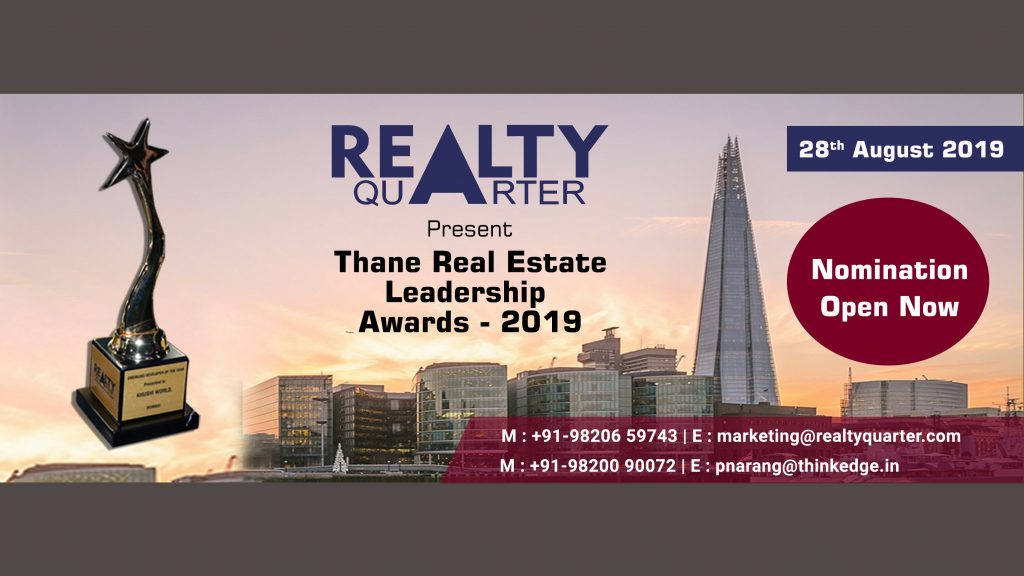 Thane Real Estate Leadership Awards 2019

REALTY QUARTER celebrating its 3rd edition of the "Thane Real Estate AND Construction Industry Leadership Awards 2019"and highest achievements done by the companies & individuals serving the real estate sector & construction industry. The awards recognize and salute to the excellence and commitment practicing in the industry. Objective of this awards is to promote highest level of professionalism, provide benchmark for best practices, raise industry standards, reinforce the value and confidence.
REALTY QUARTER recognizes and rewards the best in this space. Most innovative performers with proven track record in excellence in Innovation, Business Acumen and technological lead will be rewarded and be known conspicuously in the current challenging and competitive market. In order to identify and awards such company and individual. The Realty Quarter award has set of the panel of judges with more than 100 of years of combine experiences in these diverse sector associate with Real Estate and Construction Industry.
Be the part of this great gathering by choosing this award benefits We Are Inviting 150+ Top most people from Real Estate Industry which profile are mentioned below–
12 Active Broker Association President and Member from Mumbai and Pune.
Owner of Residential and Commercial Project Marketing Companies.
Media Houses and Other Social Media Companies.
HNI's and Investors from BSE, NSE, Diamond Merchant Company, Exporters and Importers etc.
Lions Club of Mumbai President and Chairman.
Government Authorities, Traders, and Entrepreneurs.
Companies CEO, Directors, Chairman and CFO's.
Bankers and Private Financial Institution from Mumbai, Pune, Dubai, Hong Kong and Singapore.
Important Contact Details: 
Download Nomination Form: Click Here

For More Details Visit : https://awards.realtyquarter.com