Kesar Realty's Kharghar project without height clearance: Cidco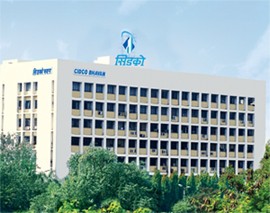 Mumbai – A housing society in Kharghar is caught in a fix, with Cidco, the planning authority for Navi Mumbai, insisting on demolishing the top "illegal" three floors in nine buildings and the Airports Authority of India (AAI) yet to clear tall buildings in the flight path of the new airport that is coming up near Ulwe.
In 2013, the developer—Kesar Realty—had applied for increasing the number of habitable floors from 14 to 17, said Cidco senior planner (building permission in-charge) Smita Shirodkar in her affidavit after the builder moved court against demolition notice. The proposal was refused for want of an AAI no-objection certificate.
"The petitioner was aware that development only up to the 14th floor was permissible as per CC, yet constructed the additional three floors without permission. The AAI so far has not granted any NOC for the additional floors. The upper three floors, though within permissible built-up area as per floor space index norms, cannot be approved due to non-submission of airport height NOC," reads the affidavit.
"The issue of model study of Flight Procedure Design criteria and Model Instrument Approach Procedure and aeronautical study for the plot of Kesar Exotica was pending before the appellate committee of AAI as the actual construction of the proposed Navi Mumbai airport was yet to start," added Cidco in its affidavit. A Cidco spokesperson refused comment as the matter is now in court.